Unlimited Creative Design, Web + Digital Design services for one monthly rate.
Set your creativity in motion in just a few minutes! Whether you need logos, flyers, video edits, merch designs, or a full branding launch and marketing campaign, we've got you covered.
Your One-Stop Platform for Unlimited Creative & Digital Marketing Services
Empowering creators, small businesses, and brands alongside startups, franchises, and design agencies, to become modern powerhouses of branding and customer engagement.
At IRIS, we believe that impactful design, strategic marketing, and engaging content should not be exclusive to any one size of business. That's why we offer unlimited creative and digital marketing services at a flexible monthly rate. Whether you're a solo creator, a small business, or a growing startup, we have a plan for you. Choose what you pay, starting as low as $300 per month.
Tell us what you want.. we build to meet your needs.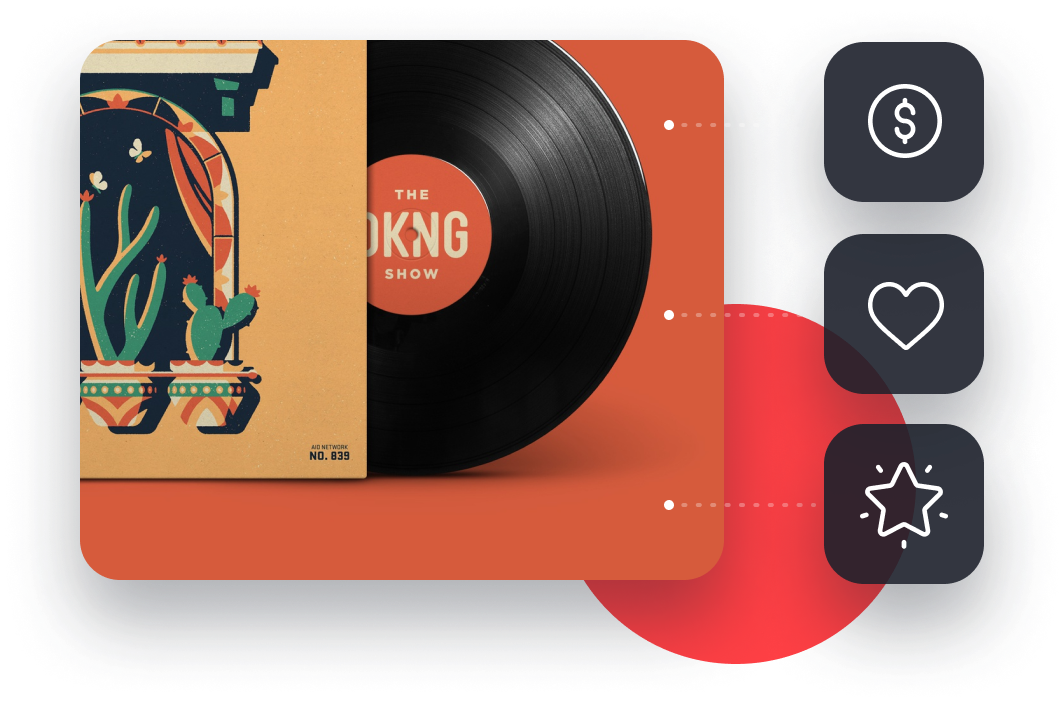 Our Process - Simple, Quick, and Efficient
1. Sign Up & Make Payment
Create an account, choose your monthly price with our "Name Your Own Price" feature, and make a payment.
2. Create Your First Request
Redirect to the custom service request page to detail your first creative or marketing need. Whether it's a logo, a landing page, or a full branding strategy, we're here to deliver.
3. Communicate & Collaborate
With the creation of your request, a dedicated link is generated for direct chat with our designers or marketers. You're part of the process - discuss ideas, ask for updates, or provide feedback anytime.
4. Manage Your Requests
With your personal dashboard, manage your requests, set priority, and close requests as needed. We work with your timeline.
Dedicated Support
Any questions? Need help? Our FAQ Help Center provides step-by-step guides. Our customer support is always ready to assist you. For immediate assistance, invite a help representative to your chat within the request page.
Quality & Speed - Our Promise
We aim to deliver your requests within 24-48 hours without compromising quality. At IRIS, we promise high-quality services tailored to your needs and delivered swiftly.
Empowering Creators and Businesses of All Sizes
From creators and small businesses to growing startups and established corporations, we've been the catalyst for opening new channels, building robust relationships with customers, and creating identities that resonate with audiences. With our services, our clients are reaching new heights. You could be next.
Our Experience, Your Growth
Leverage our 15 years of experience in multimedia design, marketing, and brand launching. We bring efficiency, modernity, streamlined organization, and project management to your brand, irrespective of its size or stage.
Customizable Social Media Landing Pages
Enhance Your Online Branding and Engagement
Elevate your social media presence and outshine the competition with customizable landing pages tailored to your brand. IRIS seamlessly integrates your preferred social media platforms, offering your audience a captivating experience that increases engagement, brand loyalty, and online visibility.
Streamlined Appointment Booking
Efficient and User-friendly Scheduling Solutions
Say goodbye to missed appointments and scheduling headaches. IRIS's intuitive appointment booking system simplifies the process, letting you focus on providing exceptional service to your clients. Enjoy increased customer satisfaction and a more streamlined workflow with our user-friendly scheduling solutions.
Social Media Storefront Integration
Boost Your Revenue with a Seamless Online Store
Unlock new revenue streams and maximize your earning potential by integrating an online storefront into your landing page or website. With IRIS, you can effortlessly sell products, services, and digital content directly to your followers, providing them with an unmatched shopping experience that keeps them coming back for more.
Branded Themes for Cohesive Design
Reinforce Your Brand Identity with Custom Themes
Set yourself apart from the competition with IRIS's customizable branded themes. Choose from an extensive range of design templates and color schemes that perfectly align with your brand's visual identity, ensuring a polished and professional appearance that resonates with your audience and leaves a lasting impression.
In-Depth Tracking and Analytics
Make Data-driven Decisions for Improved Results
Supercharge your online marketing efforts and unlock better results with IRIS's advanced tracking and analytics features. Gain valuable insights into your audience's behavior, allowing you to make informed, data-driven decisions that optimize your strategies, boost conversions, and drive growth for your business.
Enterprise-Level Managed Support
Access Professional Assistance Whenever You Need It
Enjoy the confidence that comes with IRIS's enterprise-level managed support. Our team of experts is available around the clock to provide guidance, answer questions, and resolve any issues you may encounter. Experience the peace of mind knowing that your online presence is in expert hands, ensuring uninterrupted business operations.
Customizable Event RSVP and Directories
Drive Attendance and Engagement for Your Events
Generate buzz and drive attendance for your events with IRIS's customizable RSVP landing pages and event directories. Easily manage event registrations, collect attendee information, and share event details with your audience, all while maintaining a sleek and professional appearance that reflects your brand's commitment to excellence.
Seamless Digital Magazine Creation
Engage Your Audience with Interactive Content
Captivate your audience and strengthen your brand's reputation with a stunning digital magazine created using IRIS. Share your expertise, showcase your brand, and engage your audience with visually rich, interactive content that keeps them hooked and encourages them to explore your offerings further. Transform your digital presence and position yourself as an industry leader with IRIS.
Get Started with IRIS Today
Choose your own price and gain access to all our powerful features, empowering you to create a professional website, link in bio, or app that sets you apart from the competition.